Introduction
This programme focuses on developing leaders who can effectively manage and optimise talent to foster a culture of long-term growth and productivity within organisations.
Putra Business School (PBS) is the pioneer institution to offer this programme. Graduates will be awarded a PBS MBA degree.
Our Partner:
Malaysian Institute of Human Resource Management (MIHRM)
Malaysian Institute of Human Resource Management (MIHRM) was established in 1976 as Malaysia's first professional body promoting the practice of Human Resource Management. As the leading and independent body for Human Resource Management in Malaysia. MIHRM has trained more than 20,000 competent HR professionals and practitioners in both the private and public sectors. The wide array of professional training courses, public programmes, consultation and support for organizations and individuals has put MIHRM at the forefront of the industry as the sole authority on Human Resource Management in the country. This is consistent with its reputation as the professional body that certifies HR practitioners in Malaysia.
MIHRM is also affiliated with the World Federation of People Management Association (USA) and the Asia Pacific Federation of Human Resource Management (APFHRM). MIHRM is also a member of Balai Ikhtisas Malaysia (BIM) and a Industrial lead body with Jabatan Pembangunan Kementerian Sumber Manusia (JPK). MIHRM's is registered training provider with PSMB and all its training programmes are claimable and the institute has been awarded a 5 STAR RATING.
Programme Coordinator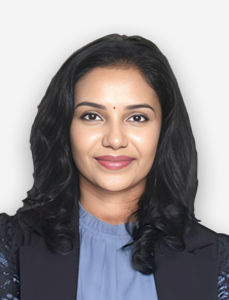 Dr. Risidaxshinni Kumarusamy
Download Programme Brochure
Frequently Asked Questions
Disclaimer: This information was updated on 21 September 2023.
PBS reserves the right to change all information at any time without prior notice